Mission Statement
Our mission is to proclaim, promote and share the good news of Jesus Christ as our Lord and Savior to all people through worship, Bible study, Christian outreach, missions, education, and fellowship.
History
Smithfield Baptist Church was organized on October 31, 1830, by ten Mill Swamp Baptist Church members who applied for and received letters of dismissal to form this church.
A church building was constructed on Hill Street for the congregation in the 1850s. In 1873, the church building on Church Street, formerly the Presbyterian Church, was purchased and used for worship until 1903. There were extensive improvements during this period. The building was taken down in 1903, and a new house of worship was built on the same site. That church was a beautiful building with lovely stained-glass windows, and through the years, two extensive additions were erected for Sunday School use.
The former church building was destroyed by fire on January 13, 1973, which was a significant loss for the congregation. It was decided to erect a new church building at a different location. The first service in the present building was held on June 22, 1975.
---
Service Times & Directions
If you have questions, our greeters are there to direct you and help you get settled.
| | | |
| --- | --- | --- |
| Worship Service (Contemporary) | 8:25 am | Sanctuary |
| KidZone (1st - 5th Grades) | 8:30 am | See Map |
| KidZone Jr (PreK - K) | 8:30 am | See Map |
| Nursery | 8:30 am | See Map |
| Adult Bible Study | 9:40 am | See Map |
| Sunday School-Children & Youth | 9:40 am | See Map |
| Traditional Service | 11:00 am | Sanctuary |
| KidZone (1st - 5th Grades) | 11:00 am | See Map |
| KidZone Jr | 11:00 am | See Map |
| Nursery | 11:00 am | See Map |
What to Expect
Biblical Teaching
Biblical teaching and preaching come from diligent study of God's Word, prayer, and reliance upon God's Holy Spirit. The purpose is that people may know Christ, and His Church may be strengthened for service. Join us Sundays for inspiring messages!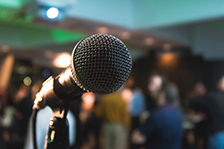 Worship
Celebrate with us the truth that Jesus is alive. Because He has risen, our worship should reflect that! Worship with joy because our lives have been changed by a God who loves us, and we're declaring together that He is worthy of our praise!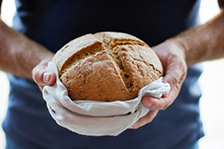 Community
Christian community is sharing a common life in Christ. Join us at Smithfield Baptist as we grow together in our Christian faith; encouraging one another as we seek to know Him and the power of His resurrection.
Get Connected
We're glad you're here and want to help you connect, find a Bible study group, and get to events for you and/ or your family.
---
The Gideons International
With every GideonCard you send, your donation provides for Bibles and New Testaments to be distributed around the world, for free, by The Gideons International.

Please consider this program for your greeting card needs.