Adult Choir
Music is a very special gift from God and can touch our hearts and souls in ways that mere words never can; therefore, corporate praise should always play an important role as part of our overall worship experience. The Adult Choir is open to people of all ages, and meets for practice each Wednesday in the choir room. This dedicated group practices diligently each week, honing their singing skills according to Psalm 33:3 as they learn a variety of styles of music which will first and foremost bring glory to God and be edifying to the body. They assist in leading the congregation in worship as well as present special music during the 11 o'clock service that is accompanied by Alison Chapman.
We invite you to join us.
---
Service Times & Directions
If you have questions, our greeters are there to direct you and help you get settled.
What to Expect
Biblical Teaching
Biblical teaching and preaching comes from diligent study of God's Word, prayer and reliance upon God's Holy Spirit. The purpose is that people may know Christ, and His Church may be strengthened for service. Join us Sunday's for inspiring messages!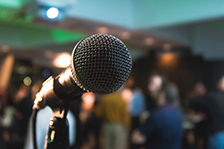 Worship
Celebrate with us the truth that Jesus is alive. Because He is risen, our worship should reflect that! Worship with joy because our lives have been changed by a God who loves us, and we're declaring together that He is worthy of our praise!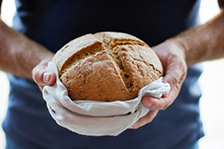 Community
Christian community is sharing a common life in Christ. Join us at Smithfield Baptist as we grow together in our Christian faith; encouraging one another as we seek to know Him and the power of His resurrection.
Get Connected
We're glad you're here and want to help you connect, find a Bible study group, and get to events for you and/ or your family.