When you're here, you're family
Smithfield Baptist purpose is to "…proclaim, promote and share the good news of Jesus Christ…." We are a family and a place to get help, find healing and hope. We realize that there are many people in our community who do not attend church; so, whether you have never set foot in a church, or someone looking for a church, you are welcome here.
Frequently Asked Questions
Do I need to dress up?
Nope. We like you just the way you are.
Do you have programs for my kids?
Yes, we do, from preschool through high school. Click here for details.
What if I'm not sure about Christianity?
That's OK. That's why we are here. You can explore faith at your own pace.
Below you will find information or links to help you get to know a little bit about us. If you have any questions, comments, or concerns please do not hesitate to contact us.
Service Times & Directions
People start gathering for fellowship around 8 am for fellowship, breakfast, and coffee. If you have questions, our greeters are there to direct you and help you get settled.
| | |
| --- | --- |
| Sunday Open Door Service | |
| Breakfast & fellowship | 8am |
| Worship | 8:30am |
| Children's Bible Study | 9:40am |
| Adult Bible Study | 9:40 |
| Traditional Worship Service | 11am |
| Wednesday Night Dinner | 5:30pm |
| Pastor's Bible Study | 6:30pm |
| Women's Bible Study | 6:30pm |
What to Expect
Biblical Teaching
Biblical teaching and preaching comes from diligent study of God's Word, prayer and reliance upon God's Holy Spirit. The purpose is that people may know Christ, and His Church may be strengthened for service. Join us Sunday's for inspiring messages!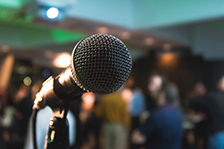 Worship
Celebrate with us the truth that Jesus is alive. Because He is risen, our worship should reflect that! Worship with joy because our lives have been changed by a God who loves us, and we're declaring together that He is worthy of our praise!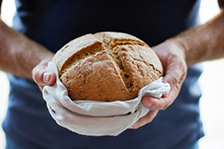 Community
Christian community is sharing a common life in Christ. Join us at Smithfield Baptist as we grow together in our Christian faith; encouraging one another as we seek to know Him and the power of His resurrection.
Get Connected
We're glad you're here and want to help you connect, find a Bible study group, and get to events for you and/ or your family.