Awana Clubs
November 27, 2022 12:00am
Address: Family Life Center, Smithfield Baptist Church, 100 Wainwright Drive, Smithfield, VA US 23430
Contact: Kendra Dubyoski
Website: http://smithfieldbaptist.org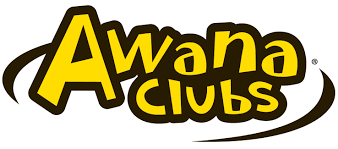 We are excited to announce that we are starting Awana this Fall. The goal of Awana is to reach kids and youth with the Gospel and engage them in lifelong discipleship. For over 70 years, Awana has been a leader in helping churches and parents worldwide raise children and youth to know, love, and serve the Lord Jesus Christ.
Our first club night will be on Wednesday, September 7th. Our team of directors and leaders are currently training and preparing for an exciting club year. If you are interested in serving as a leader or another role, please contact Kendra Dubyoski, our Awana Ministry Director at 757-357-2536, or you can email her.
Awana's Children's and Youth Ministry Curriculum
| | |
| --- | --- |
| | Young children are introduced to what they need to know most about God and His love through fun lessons, memory verses, songs, and games. Puggles is limited to those whose parents are on-site serving in Awana or involved in Wednesday Night Bible Study. |
| | Games, puppets, crafts, awards, and other activities make up this lively, weekly experience for preschoolers where fun and learning God's Word go hand-in-hand. |
| | This program ignites the curiosity of early elementary-age kids (grades K-2) to learn the people and events of the Bible, building a foundation of wisdom for knowing Christ. |
| | This club aims to teach boys and girls (grades 3-5) the truth of God's Word and to train them to follow Christ and practice His grace. |
| | This 3-year program challenges students (grades (6-8) to dive deep into the Scriptures to answer the three most important questions they are asking in middle school: "Who am I?", "Why am I here?", and "Who's with Me?" |
| | This 4-year program establishes high students (grades 9-12) as lifelong disciples through a deep study of God's Word, mobilizing them to live with a godly perspective and strong faith. |
Awana meets each Wednesday from 6:15 to 7:45 pm.